our values and commitment
responsible business
In 2013, we embarked on a Journey to Sustainable Luxury, an ambitious long-term commitment driven by a sense of profound humility and dedicated to making a positive difference in the luxury business.
As a family owned Maison keenly aware of the social and environmental challenges facing the watch and jewellery industry, we have always striven to work in a way that is respectful of human beings, and the environment. Although we know the final destination may still be far ahead, our Journey consists of different steps and each action brings us closer to achieving a better future for our company, our people, our planet and the generations to come.
Our Journey to Sustainable Luxury aims to protect and preserve the Earth from which we source our raw materials as well as the people involved in our supply chain.
We operate in accordance with compliance rules and verified industry standards and practices.
Responsibility means being transparent about our business practices and ensuring we continually improve them over time. We make sure that our environmental, social and business conduct policies are communicated throughout the supply chain, from raw material suppliers to our employees and the communities in which our Maison operates, along with our customers.
Our sustainability team
Governance
Our commitment to sustainability is facilitated by an overarching and well-established internal governance structure, based on strong Family values. The role of this is to ensure that ethical and responsible principles are incorporated into our practices wherever possible.
The ultimate accountability for policies and practices rests with Co-Presidents Karl-Friedrich & Caroline Scheufele, who are at the heart of the corporate sustainability strategy.
Our centralised raw material procurement team, based in Geneva, works with our Head of Corporate Sustainability. The latter reports directly to the Chief Financial Officer and works hand in hand with the various departments to deploy the corporate sustainability strategy. Our commitment to responsible business is implemented through a series of policies encompassing business ethics, anti-bribery/corruption and our overall compliance regulations.
Our employees, from our workshop Artisans who create the models, to our sales teams who communicate the stories about the models themselves to customers, are trained with regard to our corporate sustainability strategy and initiatives. As part of our Responsible Jewellery Council Code of Practices certification, this training structure is continually reviewed and monitored, allowing for additional training of our teams in key risk areas such as raw material procurement.
To ensure that all key functions are able to contribute to Chopard's sustainability strategy, we have created a number of internal committees and working groups composed of Artisans, workshop managers and directors. These are responsible for reviewing current practices, suggesting alternative materials and solutions, as well as sharing knowledge and best practice across all divisions.
As of today, the following internal committees are active: Chemicals Committee, Substances of Higher Concern Committee, Environmental, Health & Safety Committee, Ethical Compliance Committee, and Responsible Sourcing Working Groups.
our sustainability approach
strategy
At Chopard, it is critical for us to focus our attention and resources on areas in which we have the greatest opportunity to make a positive impact. We are continually engaging with relevant stakeholders so as to understand their concerns and values, as well as ensuring we are addressing wider global issues.

Our sustainability strategy is based on a materiality assessment, in line with current international best practices. This approach allows us to strategically view key risks and opportunities in order to set targets as well as devise and implement programs designed to address them.

Our sustainability priorities can be broadly segmented into four categories:

- Responsible sourcing

- Environmental management

- Investment in our people

- Awareness Raising & Engagement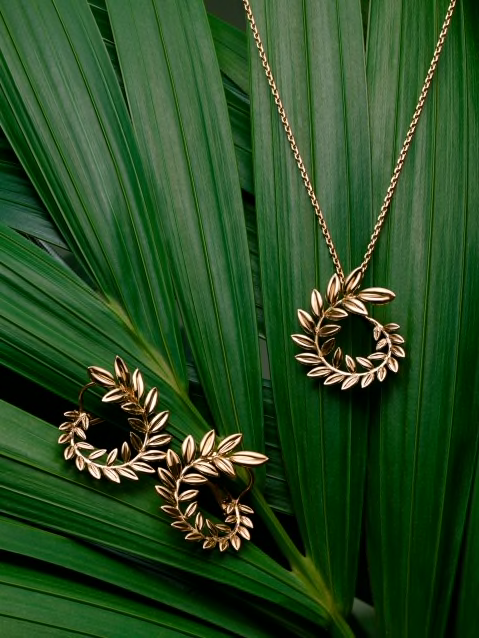 our responsible practices
responsible jewellery council certified member
The Responsible Jewellery Council has developed a common platform of standards for the jewellery supply chain, as well as credible mechanisms for verifying responsible business practices through third party auditing. Through this platform the RJC reinforces customer confidence in the jewellery industry by promoting responsible practices throughout the jewellery supply chain.
We are a member of the Responsible Jewellery Council (RJC) since 2010. By achieving RJC Code of Practices certification in 2012, and maintaining it ever since, we ensure that our business operates in accordance with the requirements of the standard including, but not limited to, respect for human rights, labour rights, environmental protection and product disclosure. As a RJC member, we are proud to advocate and model these best practices.
chopard sustainability
discover more about our commitments