Christophe
Grand Complications watchmaker
Our Haute Horlogerie workshops are home to an Artisan whose expertise involves infinite patience. Christophe has been a specialised Grand Complications watchmaker since 1998. It is he who assembles and meticulously adjusts the 533 components enabling the movement of the L.U.C. Full Strike luxury watch to strike the hours, quarters and minutes with a crystal-clear sound. A whole month's work is required for this seasoned expert to complete this painstaking task.
For Christophe, watchmaking is a vocation. As a child, when his friends played ball, he patiently dismantled the watches and clocks in his house to understand their mechanisms, intrigued by the language of gears and pinions. Today, this man with artistically gifted hands has lost nothing of his passion. On the contrary, he has gained in knowledge and talent. So much so that after more than 20 years in the trade, he has been recognised as eminently capable of putting together the L.U.C 08.01-L movement that drives the flagship model of Chopard Haute Horlogerie: the L.U.C Full Strike minute repeater watch. This Grand Complications watch houses a delicate calibre protected by four patents and equipped with very fragile crystal gongs, thanks to which the luxury watch is able to strike the hour to the nearest minute with a tune that is unique in the world.
In other words, when he receives all 533 separate components produced in-house within the Manufacture, Christophe embarks on an extremely long, skilful and meticulous task. As Christophe explains: "The greatest difficulty lies is assembling the sapphire crystals of which the gongs are made. They are very tricky to put in place." This represents a daunting task that his skilled hand and trained eye enable him to master perfectly. Component by component, bridge after bridge, he combines each part to form a single object that he brings to life. When he perceives the first beat at the heart of the movement, Christophe knows he has accomplished far more than a mere piece of work.
"Horology has always been a real vocation for me, and my greatest ambition was to work on pieces like Chopard's minute repeater watch. It takes at least ten years of experience for a gifted Artisan to be able to craft a complex movement like this. Assembling this mechanism made of hundreds of components is hard work that takes time and perseverance. It is only achievable by human hand."

Christophe, grand complications watchmaker
Chopard
Watches hand-made by our artisan
l.u.c. full strike minute repeater watches
A crystal-clear sound unique in the world
The L.U.C. Full Strike luxury watch is the pride of Chopard Manufacture. After 20 years of existence, our Manufacture launched its first minute repeater watch in 2016. This outstanding achievement was recognised in 2017 by the "Aiguille d'Or" Best in Show award at the Grand Prix d'Horlogerie de Genève. The major innovation of this unique watch lay in the first-ever movement gongs made of sapphire – rather than the traditional gold or steel -– and machined along with the crystal in a single block of sapphire with no welding or screws, thus guaranteeing a purity of sound unique in the world.
Christophe, grand complications watchmaker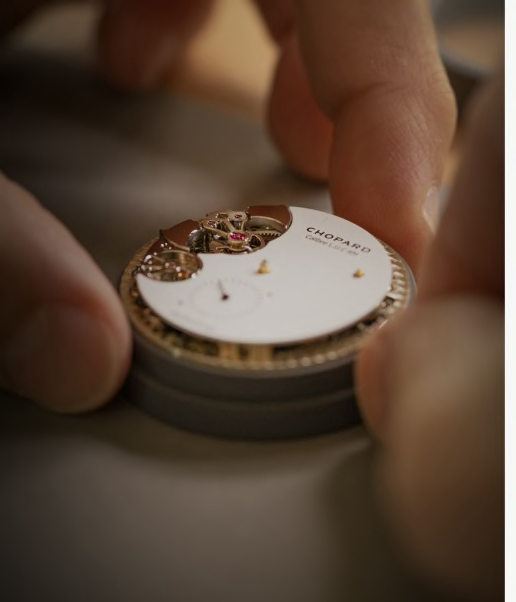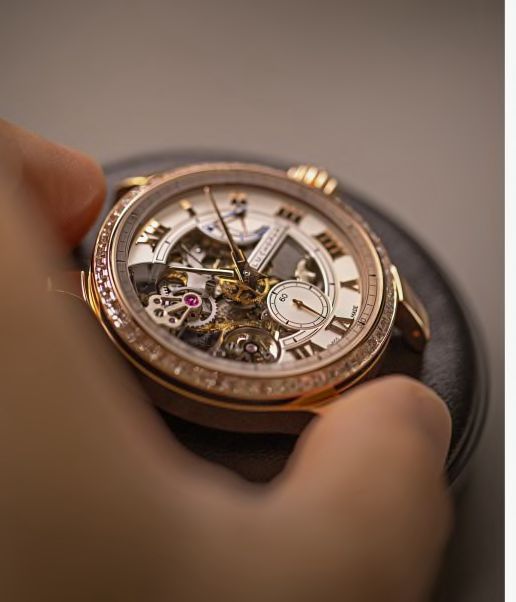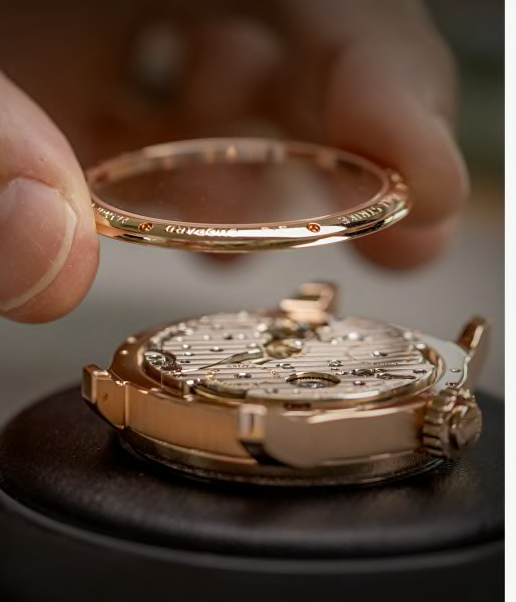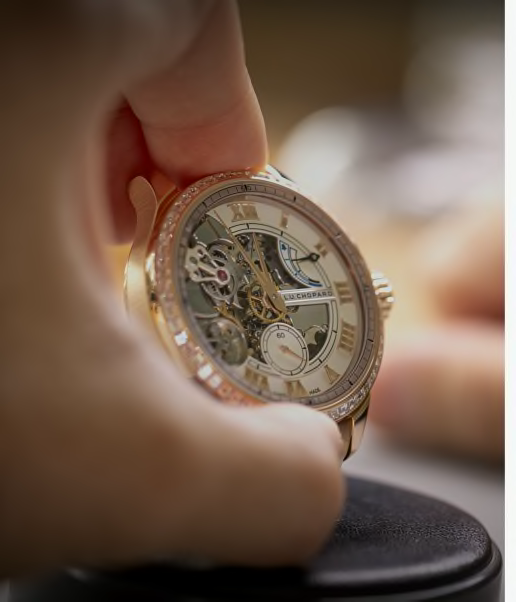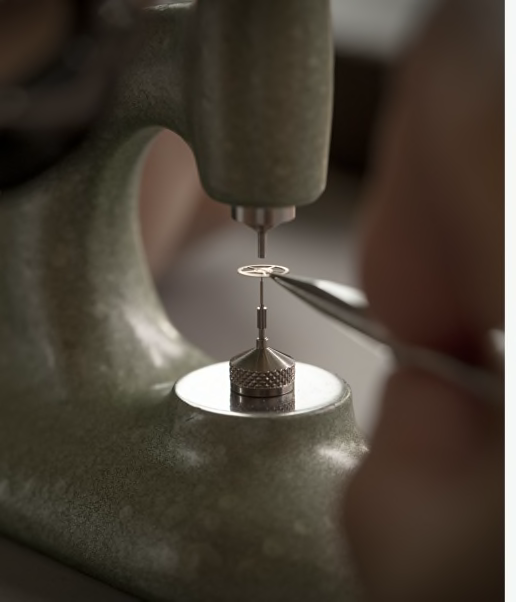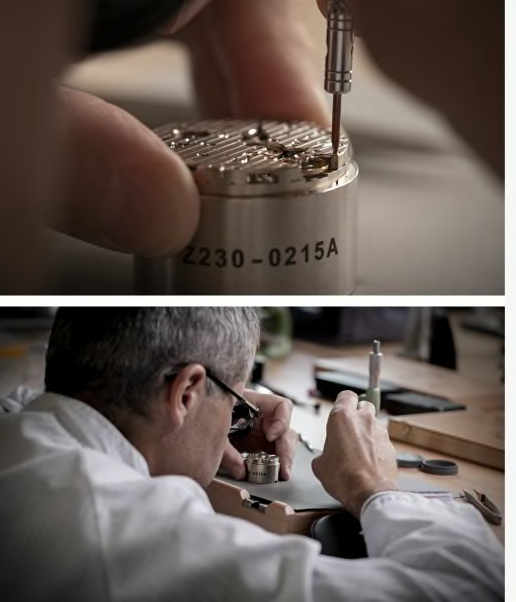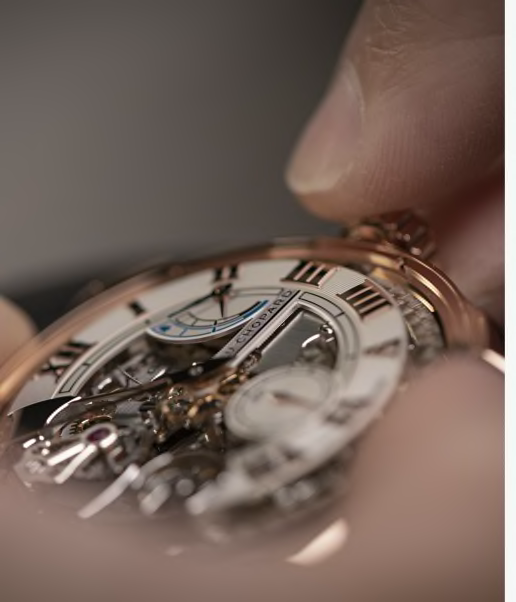 "The minute repeater is the only complication that adds one dimension to the timepiece: acoustics. It's a world apart."

Karl-Friedrich Scheufele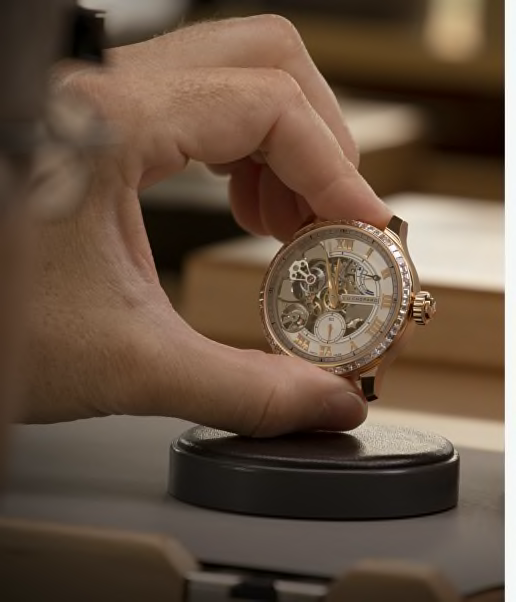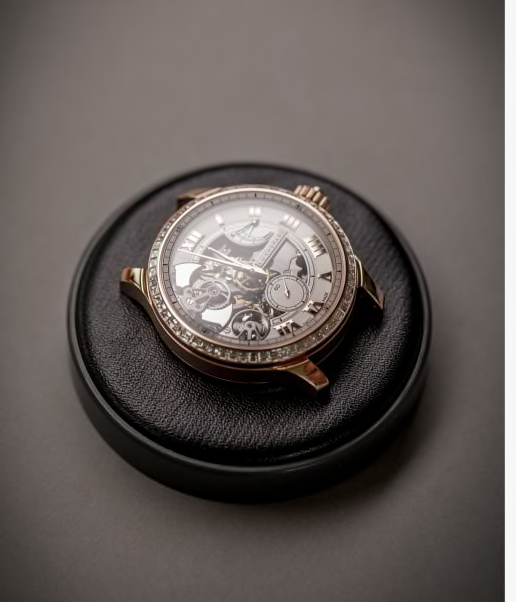 Artisan of emotions
Meet our artisans