Chopard X aespa
A dazzling blend of fantasy and futurism
Just like Chopard itself, innovation is embedded in the DNA of aespa, whose name was in fact derived from a combination of 'Avatar X Experience' & 'aspect'. Encapsulated in the Maison's inspiring new campaign, the group's personal brand of star power and futuristic warrior aesthetics are the ideal vector for expressing their shared values.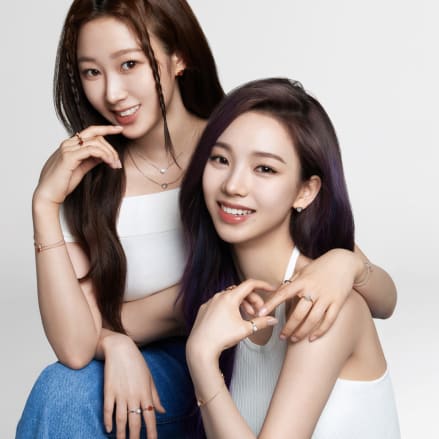 aespa X My Happy Hearts
A perfect match
Who could be better positioned than aespa to style My Happy Hearts, the quintessential diamond jewellery collection for young people? Emblems of an emancipated generation, and the hallmark of a reinvented relationship with oneself, My Happy Hearts and aespa artfully present the ultimate game of mix and match in different models and colours: an infinite range of combinations to suit moods, outfits, emotions and the whims of the seasons.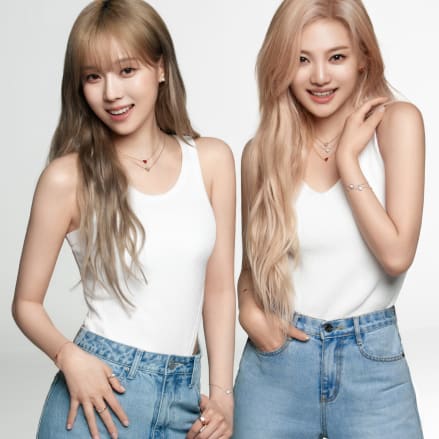 My Happy Hearts
Cute collectibles
Necklaces, chain bracelets, rings and earrings based on the principle of a single heart. Whether in ethical 18-carat rose or white gold, the heart of each piece of jewellery come in carnelian, mother-of-pearl or diamond-set versions. Worn alone, in a minimalist version on strategic points, each piece of jewellery in the My Happy Hearts luxury jewellery collection is the embodiment of less is more.
aespa X Happy collections
"aenergy"-infused allure
Glamorous, eclectic and versatile, in just 18 months the super cool, K-pop group have redefined what global audiences can expect from pop music and its – stars. Extremely successful both at home and abroad, and exuding talent and joie de vivre, the fabulous four will thus personify Chopard's key Happy collections.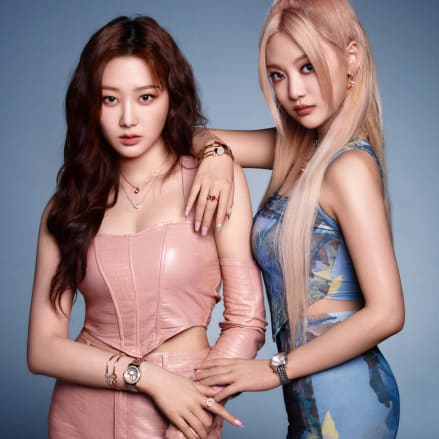 The beat goes on
Versatile magnetism
aespa's nonchalance and disregard for formal conventions,stark minimalism and inherent ability to rock even the quirkiest of outfits offers the perfect backdrop for the expression of the light, elegance and freedom of Chopard's iconic Happy luxury watch and jewellery collections. It's dancing all the way with Happy Sport diamond watches, Happy Diamonds and Happy Hearts diamond jewelleries.